This is post two of a wider series. To instead start at post one, please click here.
"Humility! Nobility! Integrity!"
Fernando Teixidó, typically passionate in his words and gestures, slams his hand down on the table in front of him. The table's surface is littered with paper maps of football pitches scribbled all over with arrows and annotations of every colour. Someone has been busy. A seriously outdated iPad sits beside some bottled water, covered in scratches and significant dents from many years of use. The iPad, not the Evian.
Teixidó is sat alongside Rayo's new Head of Analysis, Perico Campos, at the front of the recently dubbed 'Performance Analysis suite' at Ciudad Deportiva, where Rayo Vallecano train each day. The air is dry and the sun is low in the sky. If not for the Peruvian's booming voice, you could hear a pin drop.
It's only a few more days until Fernando and Rayo's first LaLiga Smartbank match of the season, a 2,500 mile round trip away to Tenerife.
The players are alert and gathered, sat upright in an arc of plastic chairs around their manager in what more closely resembles one of the group therapy scenes from Fight Club than a professional sporting facility. Three of the party in attendance have unfortunately been injured for the entirety of the time that has passed since Teixidó's arrival: ex Premier League players Bébé and Leo Ulloa, plus veteran shot stopper Alberto Garcíá. Although their on-field absence makes sporting matters more challenging for Fernando and Rayo, the trio's attention matches that of any of their teammates at this meeting. This room is no elite facility with touchscreen whiteboards and servers perpetually pouring out useful data from the training session earlier this morning. Far from it. Instead it's the old boot-room down at the pitch-side.
There's something special in the atmosphere though, you can feel it.
This is Rayo Vallecano.
"The Bukaneros took me around Vallecas the day I arrived." Teixidó paces, his heavy footsteps echoing like that of a PE teacher in a giant gym hall. "I know they took each and every one of you around the neighbourhood too."
This is a Rayo Vallecano tradition. Members of the Bukaneros, Rayo's ultra left-wing supporters group always meet new additions to the squad of their beloved club, giving them a real taste of the last barrio and it's 'poor yet proud' inhabitants. It's a two-way value exchange, however. An opportunity for the players to find out in no uncertain terms the standards that they must meet. The implied signing of a social contract with the community, days after signing an economic and footballing one with the club.
"You've met the people of our district. You are the spirit of this neighbourhood. And I have faith in every one of you that each time you don la franja roja, you remember that you are."
It's an impassioned speech, but Teixidó has other weapons in his arsenal.
"What we lack in resources, we compensate for with our hearts, but also with our heads."
The players share some confused glances as their manager starts to grin.
"We've all been raised on television to believe that one day we'd all be millionaires, and movie gods, and rock stars, but we won't. We're slowly learning that fact. And we're very, very pissed off."
Teixidó laughs at his own reference. New Rayo assistant manager, John Metgod lets out a chuckle.
"We cannot win football matches with spreadsheets and graphs, I know this. But I tell you here and now, feel empowered that Perico and I see everything. We will be both winning and losing right beside you."
"So let's be pissed off together."
The players relax a little, as a few relieved gasps escape from some of the player not in the direct eyeline of management.
"If Perico can see from the data that you are doing what I ask of you with your head up and your mind open. If I can see in your effort and application how much wearing la franja roja means to you, I cannot ask for anything more."
"Regardless of the final score of any match or any final league position, you can live with professional and personal dignity and not shame. You can face the people of our barrio with honesty and pride. This is all I ask of you."
"We are not Real Madrid. We are El Rayo. Our new chapter begins today. It's time."
---
Welcome back to Madrid!
So we are finally ready to kick a competitive ball in anger having set up appropriately for the season ahead.
First of all, the aims for this save are simple. Remain competitive, with a hugely optimistic dream of eventually usurping Real Madrid and Atlético Madrid in the LaLiga table at least once. 'Rules'-wise, attribute masking is on, and although I can set targets and decide who is transfer listed, our new Director of Football Albert Puigdollers (ex Barcelona and Cowdenbeath, naturally) will handle all bids, negotiations for and with players moving in both directions, including setting release clauses when renewing contracts. The first window is closed, and I'll focus on performance statistics over player attributes as much as I can when considering recruitment.
The way I choose to see it, a player's attributes are like the training pitch eye-test. How does the player move? Does he play with his head up, observe events around him and adapt quickly? Is he a powerful athlete? Does he work well with others? How hard does he work when under pressure? Etc. A player's performance statistics are instead an actual measure of how he translates these inputs into outputs and actually delivers performances on the football pitch.
At the end of the day, I know it's Football Manager, and not an exact science. There are even fundamental challenges with the data in FM21 that I have reported to SI myself. Let me suspend my disbelief a little, however. For me, it's more fun this way.
Tactically, I will focus on a development of Teixidó's signature 'Ancelotti's Milan'-influenced 4-3-1-2 La Palanca system, which will shift considerably in the attacking phases, like the following formation screenshots suggest.
I'll no doubt write more about Teixidó's system as the series develops, but for starters it is a short passing counter-attacking strategy based on a pivoting cinco in the centre of defensive midfield coupled with dynamic wing backs who provide all of the width, and a fantasista number 10 behind a pair of strikers.
I've been using variations of this system quite religiously for nearly a year, and the developments and improvements in the area of through balls from central playmakers in the FM21 match engine is delicious to see in action.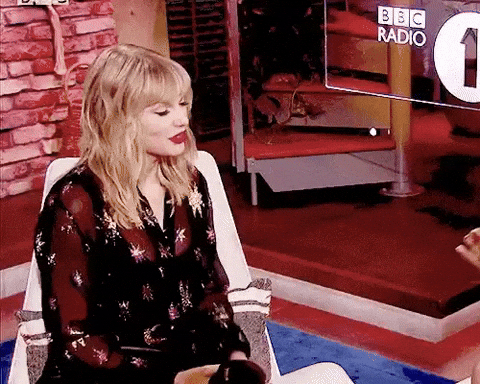 I've written about leveraging Excel in some basic ways to help with team selection or recruiting to a specific tactical DNA based on attribute combinations before here. So I couldn't help myself and drew up a quick attacking and defensive philosophy, plugging in Rayo's current first team to help me select my starting eleven in these early days (injury and condition permitting), before the performance statistics start assisting my decision making after 10 games or so.
Staff wise, the aforementioned new Head Performance Analyst Perico Campos, Assistant Manager John Metgod and Director of Football Albert Puigdollers join me in Vallecas, as do a new scouting team. The new scouts notably include ex Valencia and Brighton playmaker Vicente, ex Barcelona player and Manchester United scout Patrik Andersson (for some Scandinavian gem-hunting) and Juan Gómez, who has a strong knowledge of South American talent, most notably in Argentina. These will be key appointments for Rayo Vallecano. A club who start with less than £500k in the bank, but carry a wage bill of £175k a week. Splashing the cash is not an option, and won't be for quite a while, if ever. Strategic thinking and practical decision making is an absolute necessity.
Matchday one is finally here. I best go and get on with it. Vamos El Rayo!
Thanks for reading.
FM Stag