This is post four of a wider series. To instead start at post one, please click here.
Sunday the 30th of May 2021.
The incredible events of this day will be written into Rayo Vallecano folklore.
Very rarely can glory occur without controversy, however. Especially whenever Rayo are involved.
The exceptional occasion was captured first hand by seasoned football journalist Carl Hagedorn for popular website theangrylinesmen, who was there on the day.
---
"The Segunda Conspiracy," by Carl Hagedorn.
I arrived at Mirandes' stadium Municipal Anduva very early in the morning of the last Sunday of May 2021, when the streets tracking the Ebro river were still fairly quiet. I wanted to get set up ahead of time, ideally including grabbing another famously rich coffee from Cafeteria Anduva. To truly soak up the atmosphere on what would be a day of celebration for the home team's loyal support, regardless of the result. It was the final day of a mercurial and exhausting LaLiga Smartbank campaign for both clubs who were currently preparing for today's contest. As I sunk my teeth into the delicious pastisset I had managed to pick up on the journey to the 5,000 seater ground, I had no idea what would later unfold in front of my eyes on this so far fairly unremarkable Sunday.
Mirandes had flirted with relegation all season, but very recently were confirmed as just mathematically clear of the risk of relegation, largely thanks to a pivotal Erik Jirka hat trick in a 4-1 away win at Real Oviedo at the beginning of May. Rayo Vallecano on the other hand were the unlikely current residents of the division's top spot on 82 points. El Rayo sat ahead of Mallorca by a single goal, who were set to play Albacete in 5th in a home tie in this final round of fixtures. Espanyol sat 3rd, just three points off the second automatic promotion slot. The city of Barcelona's second team were going away to face already relegated Logroñés, but needed at least a three goal swing and the other results involving the teams above them in the table to go their way, in order to avoid the pain of the playoffs.
With the exception of three losses in the fives games played in a disappointing April, Rayo Vallecano's form in 2021 has been sensational. There is good reason that the Peruvian tactician in the Rayo hotseat, Fernando Teixidó, has won two of the four Manager of the Month awards presented so far this year. His tightly disciplined narrow counter-attacking Rayistas have been frustrating opponents in both boxes. The deadly striking duo of Antoñín and Álvaro García have been notching up the goals (22 and 23 strikes respectively). 21 year old Fran García has been continuing to deliver both key passes and timely assists during his impressive loan spell from Real Madrid, whether he plays in a ball-winning midfield role or in his more familiar left back berth. The veteran Mario Suárez has been metronomic as Rayo's palanca ('lever'), averaging almost 70 completed passes per 90 minutes played.
Rayo Vallecano's development in Teixidó's short spell in charge has been impressive, especially in the face of their £6.8m annual salary commitment. Although economically dwarfed by the spending reach of division rivals like Girona (£11.5m), Leganés (£12.9m) and the bookies' choice for promotion, Espanyol (£21.8m salary bill per annum, if you can believe it), money has never been a key driver in Vallecas, though arguably, neither has competitive success.
The first 87 minutes of the final matchday passed largely without notable event. My mind started wandering back to the delicious pastisset I had eaten earlier while unpacking my bags at the functional, yet no frills Ibis Hotel I was checked into nearby. I found myself checking my watch as often as I was checking the other scores across the country. Anything to avoid the relatively drab affair unfolding in front of me.
Elsewhere in Spanish football, Zinedine Zidane's inspired Real Madrid team had already been crowned LaLiga champions before the final day, 14 points clear of an over-performing Valencia, who were sat comfortably in second place with ex-Watford boss Javi Gracia at the helm. The soon to be unemployed Ronald Koeman's Barcelona were destined to finish third, their 3-0 final day demolition of Real Sociedad ultimately meaningless in the final table.
Little did I realise that the real drama would take place at the top of the second tier in Spain, right here at the Municipal Anduva, and still to come in these final few minutes.
Mallorca are being held 0-0 by Albacete, but that's how that tie would finish. Espanyol are holding up their end of the automatic promotion bargain, striker Javi Puado applauded off the pitch, being replaced after smashing a lovely volley past the hapless Roberto Santamaría in the Logroñés goal to fire his side 3-0 ahead in their match.
Incredibly yet somehow predictably, Rayo Vallecano are falling at the final hurdle. Currently 1-0 down to Mirandes with minutes to go (an Erik Jirka placed shot in the 63rd minute), the usually reliable Peru international Luis Advíncula hauls down Mirandes' tricky French winger Näis Djouahra yards away from the referee, right on the edge of his own box. Furious players from both sides surround referee Rubén Barrera as he reviews the incident for what feels like a lifetime via VAR.
The result? A penalty kick to Mirandes, and a straight red card for Rayo Vallecano's seething right-back. It is all going wrong for El Rayo.
Fans around the stadium hold their breath. Rayo boss Fernando Teixidó crouches sternly in his technical area like Marcelo Bielsa has possessed both his legs and facial expression. With a team so stretched by limited resources and with very few players, getting hit this hard so late in the plot would surely be impossible to psychologically recover from, especially in time to go again for the playoffs in a couple of days. It is now or never.
Mirandes' on-loan attacking midfielder Javi Muñoz, 26, looks terrified as he is instructed to take the spot kick by his manager José Alberto. With the result of the kick being pretty much meaningless for Mirandes, why does the playmaker look so besieged by terror and confused by this decision?
His shot is fired down to Rayo's goalkeeper Stole Dimitrievski's left, but saved by the stretched limbs of the Macedonian stopper! Muñoz stares down at the turf in horror, yet he must know that the fault is all his own.
Teixidó's legs and lungs suddenly find power again, as he springs to his feet in the technical area, roaring at his players that there is simply no time for congratulation, and a 1-0 defeat is not enough to go up. His Dutch assistant manager John Metgod's waving arms and screaming instructions mirror that of his passionate gaffer.
Ninety seconds later and there is a Rayo free kick to be taken, right by the sideline on the opposite side from where I am perched on the edge of my seat, high in the stands, not too far into the Mirandes half.
With every attack-minded Rayo player pushing forward, it is industrial centre-back Emiliano Velázquez's job to hoof the ball towards the six yard box and pray. The 27 year old Uruguay cap hasn't yet registered a single assist to his name this season.
Antoñín rises above Pablo Trigueros (a centre-back who genuinely has '4' for jumping reach) and nods home to make it 1-1 and seal the LaLiga Smartbank title for not just the players of Rayo Vallecano but all the people of Vallecas!
In the most incredible final 90 seconds of a season I have witnessed since the 'Aguero 93:20' moment, Rayo Vallecano will compete in the top tier of Spanish football next season. Automatic promotion by a single point. Champions by a single goal!
I rise to my feet and start to applaud completely involuntarily as the travelling Bukaneros go wild and Teixidó slumps to his knees in his technical area. This wasn't just a victory for a football team, but a memorable milestone for an entire hard-working community.
I shake my head in disbelief, grinning from ear too ear as I start scribbling down notes that later formed the beginning of this article.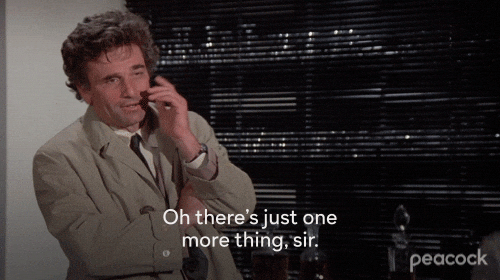 Oh. I almost forgot the most shocking part of the story.
The reason Javi Muñoz was so perplexed as to why he was chosen to take the 90th minute penalty for Mirandes that ultimately led to the team dropping two points while seeing Rayo Vallecano promoted?
The reason why the events of today are as controversial as they are memorable?
It's because around two months ago, Muñoz signed a pre-contract deal to leave Mirandes and his parent club Alavés to sign for a new club ahead of next season, when his contract expires just 30 days from today.
Who had he already agreed to join in the summer?
Rayo Vallecano, of course.
Let the segunda division conspiracy theories begin.
Carl Hagedorn for theangrylinesmen.
---
Wow. What a first season.
If you are wondering, Carl Hagedorn is another fictional character I dreamt up while writing previous blog series, and he always seems to come sniffing around, whenever footballing scandal occurs.
I am of course ultimately delighted that we managed to seal promotion in the first season, but although the financial situation at the club will of course get better as a result, I have a sneaking suspicion that the economic gulf between Rayo and our league rivals will be a monumental chasm instead of an annoying gap next year. Clever recruitment and key tactical tweaks will be required if there is to be any chance of survival.
On the topic of recruitment, you already know about the controversial Javi Muñoz free transfer and the hunt for Atléti B striker Darió Poveda, but with promotion secured and the exit of 19 (yes, nineteen) players at the end of June, I was able to go to market and sign up a whole host of players. I ordinarily hate signing a high number of players in a single window, but as I've touched on before, it's absolutely necessary to initially boost this threadbare Rayo squad, especially ahead of a massive step up to LaLiga.
I will look to maintain our tactical identity as much as I possibly can, sticking with the narrow 4-3-1-2 system that got us promoted. I need to sensibly change a few things though. Namely:
Sacrifice the poacher in favour of a pressing forward, ideally a nasty Diego Costa-esque bastard who will chase every ball and kick defenders. I think I've recruited one. More on that in a minute.
Sacrifice the creativity of a central regista in favour of a half-back who drops much deeper to help alongside the two centre backs. With my rigid commitment to fielding an inventive number 10, which I will continue to do, I think it would be daft to play two playmakers when we are bound to be up against a potential battering, week in-week out.
As well as Leonardo Ulloa and Bebé already having left in January and those 19 players exiting at the end of their contracts in June, I also moved on inconsistent attacking midfielder Isi Palazón to Real Zaragoza for £1.1million. This breathing room allowed me to sign 11 new players in total, not including the crucial renewal of striker Antoñín's loan deal for another year.
This is a number of incoming bodies wildly higher than I have ever really signed in one window before for any club, and I definitely won't be looking to repeat it in future. A necessary evil, in this case.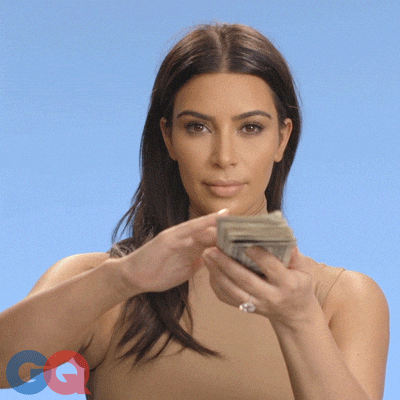 Only three of the incoming players cost actual money.
High-performing Rayo loanees Iván Martos (Almería) and Fran Garcíá (Real Madrid) make their moves permanent for £850k and £350k respectively. A Swedish striker Astrit Selmani joins from Varbergs BoIS in Sweden for £240k. He is going to be my "nasty bastard" striker, and the exceptionally eagle-eyed among you may recognise him from the very early days of my European Journeyman save last year, where he was a talismanic forward for my Varbergs side back in FM20. Click to open any of the images up fullscreen, then click 'back' to return to the article.
The other eight players arrive on free transfers and are pictured below. Key to highlight are Bulgarian midfielder Yanis Karabelyov, who was recommended to me by fellow angry Scotsman, FM Pressure, 27 year old Argentinian striker Jonathan Calleri, experienced Brazilian defender Rodrigo Ely and 23 year old defensive midfielder Julián Chicco, all the way from my beloved Boca Juniors.
Please let me know on Twitter any thoughts you have on the absurd end to the season, Rayo's prospects in LaLiga next year, or any feedback or predictions about the host of new faces who have joined this summer.
It's time for me to go, meet and integrate the new look squad, play some friendlies and instil some tactical familiarity with our new, more cautious approach ahead of season two. I'll leave you with FM21's neat new end of season review feature and a few extra screenshots. Click on the first image below and you can flick through it, if you so desire.
See you in season two!
Thanks for reading.
FM Stag